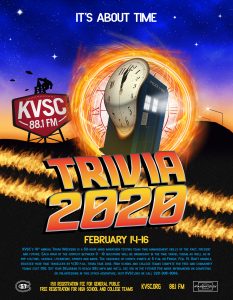 2020 – It's About Time is an appropriate theme for the Goat Posse because this year's productions were tinged in the past, but also show the future of our group.
The Intro will never reach a final form, but we are really happy with its current structure. Opening thesis, thematic sections, and then a furious finish with the "intro within an intro". It concludes with a toss to the hosts who don't know how it ends, which is why the studio reaction video has become a recent feature.
This year's intro featured the highest number of producers while including many of the Posse "kids". These "kids" are growing up fast, and have proven to be self-starters, producing a fair amount of the Posse catalog this year.